[sg_popup id=10515]
Home-study ServSafe Manager Course with Remote Proctoring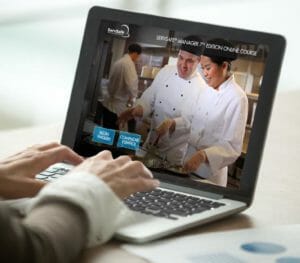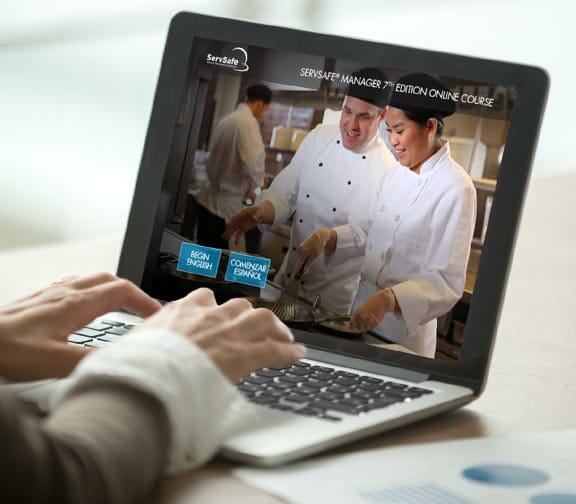 All Courses Reflect the New 2017 Model Food Code
**Most students complete the exam in approximately 1 hour
The ServSafe® Manager's Certification program is the industry's leading food safety and training and certification program and is a key ingredient to help food service operations keep their customers and employees safe. ServSafe® training also helps you understand and identify all the food safety risks in an operation and provides you with knowledge to do your job.
The Importance of Food Safety
Good Personal Hygiene
Time and Temperature Control
Preventing Cross-Contamination
Cleaning and Sanitizing
Safe Food Preparation
Receiving and Storing Food
Methods of Thawing, Cooking, Cooling and Reheating Food
HACCP (Hazard Analysis and Critical Control Points)
Food Safety Regulations
Compliance with Government Regulations
Moving Forward in a Career
Added Professionalism
Improved Branding
Certificate is valid for 5 years
And more
You will receive:
Comprehensive Training and ServSafe Manager Remotely Proctored Exam
Course Book (mailed immediately upon completed registration)
Diagnostic Test Review
Study Guide
Practice Exam
Remotely Proctored Exam
*Please note: Reading the coursebook is key to your success on the exam.


"ServSafe® is a registered trademark of the National Restaurant Association Educational Foundation, and used under license by National Restaurant Association Solutions, LLC, a wholly owned subsidiary of the National Restaurant Association."