Ohio Food Handler Course
Tap Series
Person in Charge Online Course
Meets Latest Ohio Department of Health requirements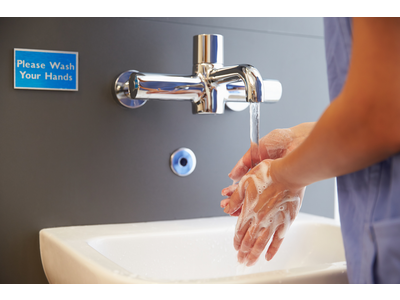 Food Handler Online Course and Assessment is a comprehensive solution that delivers consistent food safety training to employees. This ensures the same food safety principles are delivered each and every time.
Covers five key areas
Basic Food Safety
Personal Hygiene
Cross-Contamination & Allergens
Time and Temperature
Cleaning and Sanitation
Languages: English/Spanish

Approximate Time 1.5 – 2 hours
Certificate: No Expiration
Ohio Food Code: Rule 3701-21-25 of the Administrative Code
15.95


Our Food Handler Course is 100% online and self-paced, which allows you to start and stop at any time and as often as necessary to accommodate your schedule.
State Regulations
TAP Series offers an Ohio Level One Certification Training for Food Protection Managers. This course has been approved by the Ohio Department of Health (ODH # 89-117) as a Level One Person in Charge Food Protection Certification Course
Level One Certification in Food Protection, is mandated training for the person in charge per shift of a risk level I, II, III, and IV food service operation or retail food establishment in the following instances:
When a new foodservice operation or a new retail food establishment is licensed after March 1, 2010 unless the individual has successfully completed an equivalent or more comprehensive certification in food protection course.
When a food service operation or retail food establishment has been implicated in a foodborne disease outbreak.
When the licensor has documented a failure to maintain sanitary conditions as per section 3717.29 of the Revised Code for a retail food establishment or section 3717.49 of the Revised Code for a foodservice operation.
Upon successful completion of your course and test, you will print your Ohio Level One Training Certificate.


This ServSafe Food Handler Course taken online contains meaningful content informed by standards, information, and data published by the US Food and Drug Administration (FDA), Food Safety and Inspection Service (FSIS) of the US Department of Agriculture (USDA), the US Department of Health & Human Services (HHS), the Centers for Disease Control and Prevention (CDC), the Occupational Safety and Health Administration (OSHA) and State Public Health Departments.
"ServSafe® is a registered trademark of the National Restaurant Association Educational Foundation, and used under license by National Restaurant Association Solutions, LLC, a wholly owned subsidiary of the National Restaurant Association."