Alabama Food Handler
Alabama Food Handler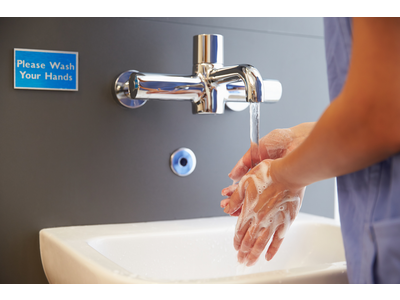 The Food Handler Training covers and assesses:
Ensuring proper personal hygiene
Preventing cross-contamination
Controlling time and temperature when handling food
Proper cleaning and sanitizing
The causes and effects of major foodborne illnesses
Ensuring proper vermin control
15.95
Approximage Time: 45 minutes
Compatible On: Computers, tablets, & Smartphones
Language: English, Spanish, Mandarin
Certificate: Valid for 3 years
This food handler training course uses state-of-the-art programming and can be used on all computers, tablets and smartphones, without the need for any other downloads. Do not buy the Food Handler Training if you hold a valid Food Protection Manager Certification pursuant to current food safety law. Upon successful completion of your course and test, you will print your Food Handler Card.
There is no limit to how many times an employee may take the training.
Training is not transferable between individuals or employers.
Proof that a food handler has been trained must be available upon reasonable request by a State or local health department inspector and may be in an electronic format.


This course is not to prepare workers to take the manager certification exam. To study for the Manager Certification Exam click here
Food handler training can give you a leg up during your job search, because prospective employers will know you have food safety knowledge and take it seriously. Plus, if you intend to be a food worker in Texas, you need to understand how to keep your customers safe from foodborne illness.
Buy your state-approved Alabama food handler online course and test today. View and print your Alabama food handler card instantly upon passing the test.
High-quality presentation and simple to use. Hours of video, audio, and interactive learning games, with all text and narration in English, Spanish, and Simplified Chinese. 97.3% first-time pass rate for those following warranty requirements. Qualified students that fail the examination are re-trained with no further cost.